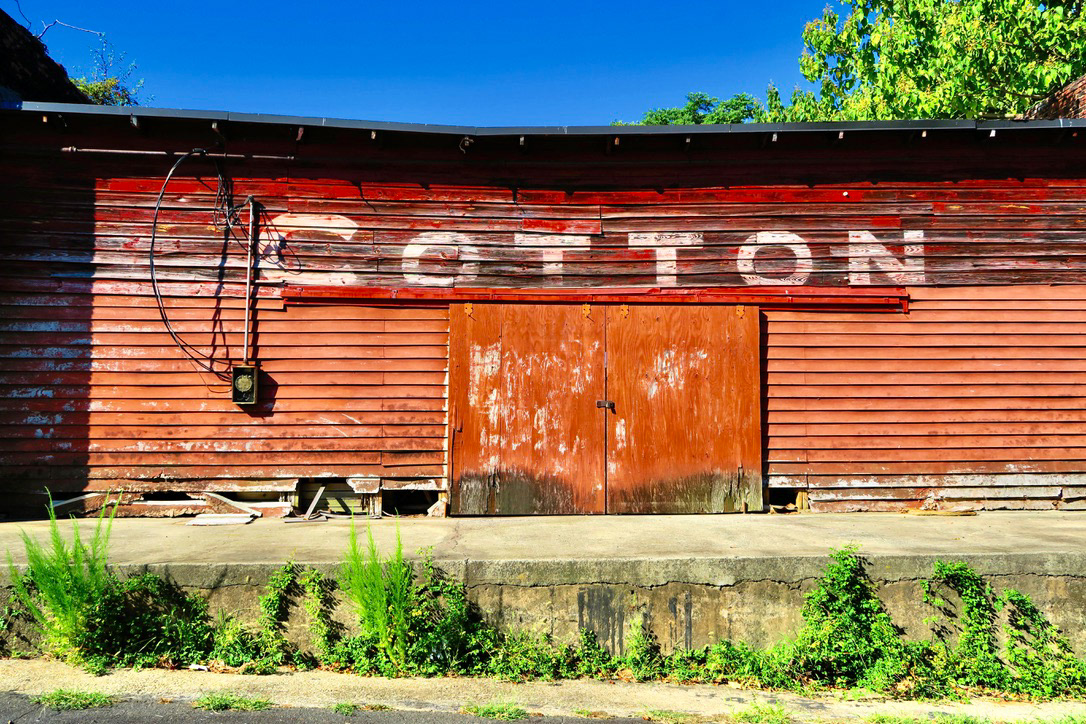 I have lived in the NW, The Mountain States and the desert. I can describe all these to you. The South though I cannot. The South is backroads, old places, a canvas of green, a disparity of past crying and hope. Worn and torn, in small towns the people. All played against a slow moving melancholy.
All you have to do is get off the freeway, in most any direction, to discover the notes of real South. That foundation still found written out in faded street scenes, marks on the walls and the faces of those still there. They are notes that have to be read slowly by an outsider. The South does not give up its story easily or quickly and sometimes not at all.
What can be learned is in the melodrama of everyday life, how the sultry heat slows your pace, the sweet turn of country roads, and the history of small places. All experiences that enrich you and lend understanding to life itself.
David Young