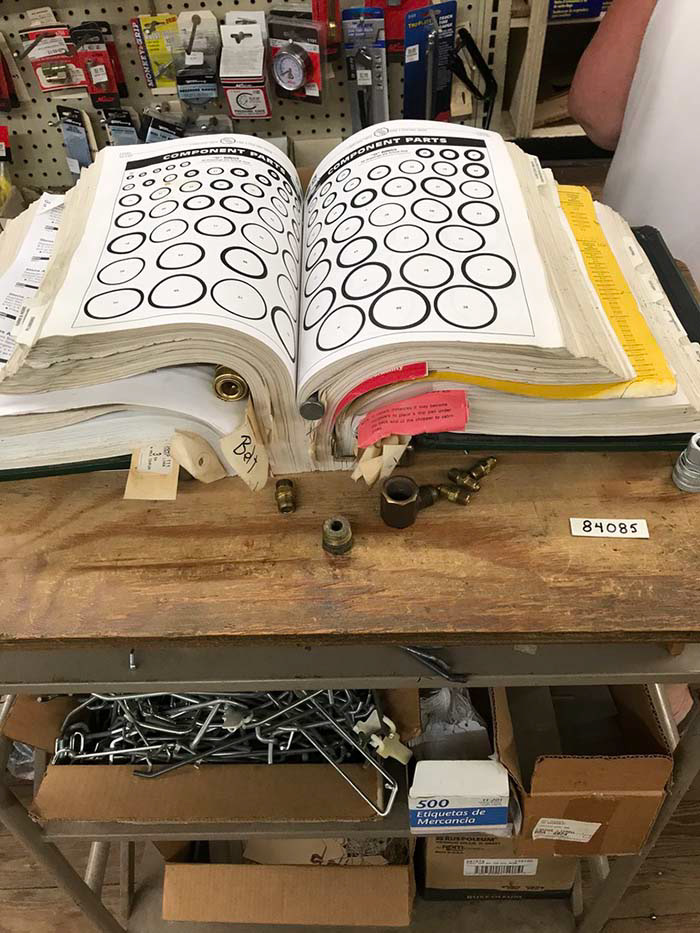 Ezell Hardware in Chester SC is not just a hardware store, it is a work of art. Operating continuously since 1886, Ezell's importance to this small town can not be overstated.
Chester is a picturesque place. It is known as The Town on the Hill. The colors of the buildings and winding streets please your eye and camera. Despite growing industry around the town, Chester suffers from many empty storefronts. Hope abounds through local businesses, civic leaders and a growing community of artists. The town will come back. Part of that comeback in anchored by Ezell Hardware. 
Its not often that you equate art with hardware. Ezell is not intended to be that way, but the building, rows of parts, the hard to find items, the bible book of fittings and the courtesy the owner draw you in.
Here you will find artful doors, a thousand hardware items you never knew existed, a sense of wandering calm of yesterday and even a great cast iron pan. All this is wrapped in a wonderful smell trapped in the hardwood over time.
And if you grow tired of wandering Ezell. You can walk across the street to Gene's Restaurant. A true southern restaurant serving simple honest food, often straight from the farm. Like Ezell, there is nothing fancy here.  You will, however, be surrounded by interesting locals, overheard stories and 4.5 star rated food. A spot not to be missed, especially for breakfast.
Small towns don't need much to flourish once again. Just a few places like Ezell Hardware to fill your appetite for the unique new discovery.
I wish you great wandering…