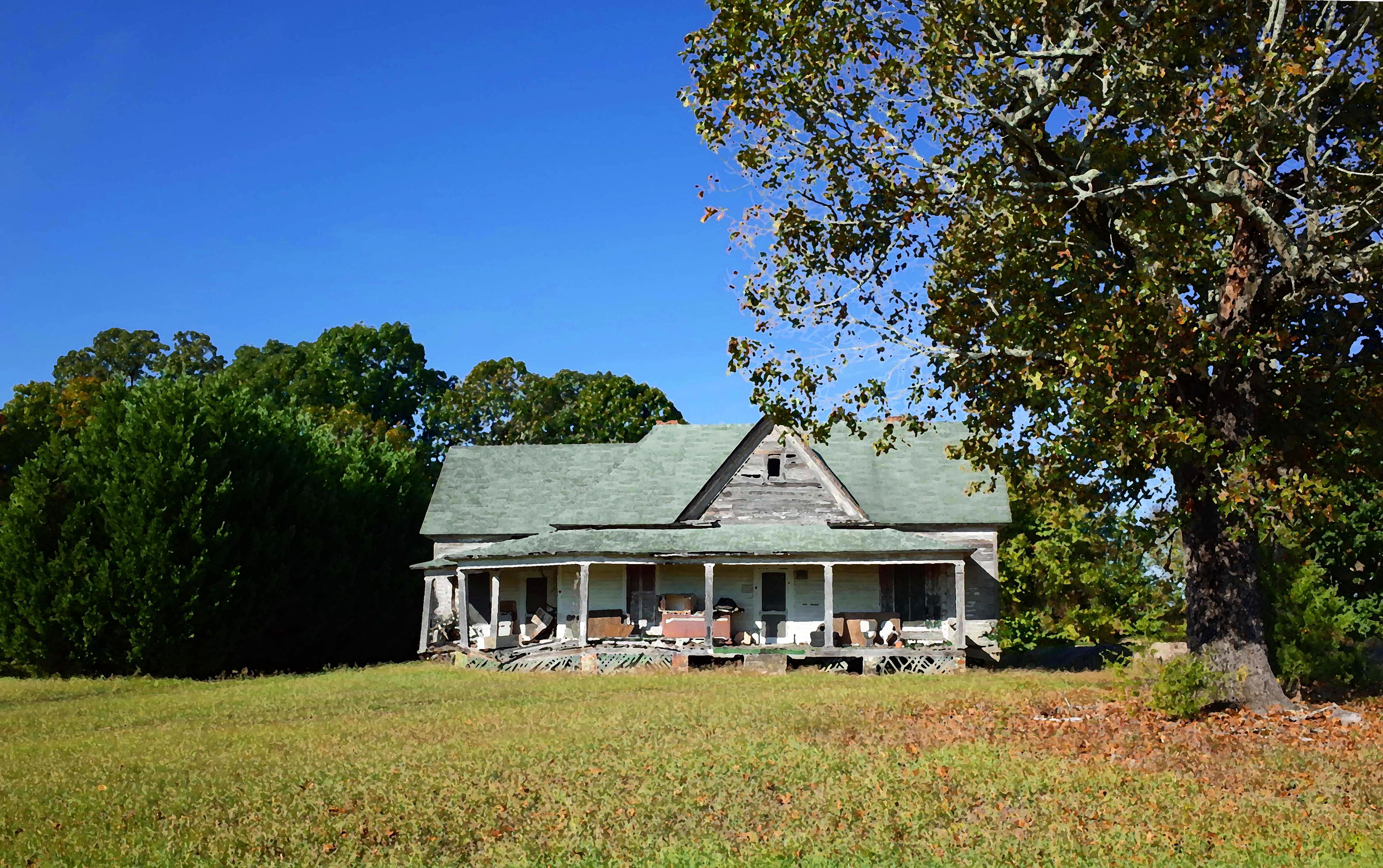 Highway 21 runs north and south through the heart of Carolina's Piedmont to the Low Country. It is a highway of commerce where people live and make a living. As you move south, though, that commerce gives way to gentle rural land and beauty. You find gems from the past like the old house I took a photo of. After taking the picture, I saw a woman with a cane walking out to her mailbox from a farm home. Wanting to learn more about the house, I drove up the road to introduce myself. Her name was Edna. I ask if she knew any history on the home. 
She said yes, "It was the Thomas Farm." She paused for a moment looking at it. "My husband always wanted to buy it and the acreage that came with it. When he died, I used part of the life insurance money to make his dream of our mile come true. The Thomas acreage and ours totaled 640 acres. Our mile was made." 
Edna and I chatted for a while then she politely said good bye and started walking back to her home. I looked beyond the farm home to behold property that stretched to a far line of trees, some fields tilled, some not and two horses roaming free. My business mind kicked in and did the math. 640 acres times the going price for farm land was $1.8 million. It would be worth four times more once new commerce reached here. I wondered, as I watched her walk toward her home, if she understood that wealth. Then I looked again at "her mile." Perhaps she did not understand my math, but could provide a telling of true wealth.